Dabico, we strive to work closely and support our customers to provide cleaner, safer, and more efficient operations for airports and seaports worldwide. With years of OEM expertise and a commitment to continuous improvement, we offer a full range of services solutions, including long-term onsite service support, upgrades, and access to our global repair centers.
Our services team and global partners are supported by our research and engineering centers, ensuring that we can respond to any service and support request worldwide. We work tirelessly to share our expertise and ensure that our customers can meet or exceed any operational requirements, reduce their environmental footprint, extend asset life, and decrease operational costs.
We offer increasing levels of service and support solutions, including:
Overall, our goal is to help our customers remain competitive now and in the future by providing solutions that lead to fewer carbon emissions and provide better access to technology that will keep your airport relevant in the future. As a world leading supplier of GSE and AGC equipment, we're ready to help you meet the challenges of tomorrow—today.
Our Wide range of Services
Can't find what you are looking for?, No Problem
Bridge Modernization Solutions
Retrofit And Repair Services
Installation, On-Site Commissioning, And Training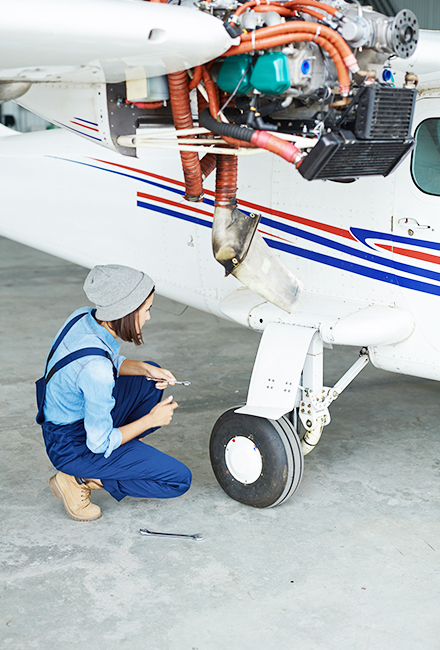 Get the most out of your Bridge, Ground Support Equipment (GSE), and Airport Ground Connections (AGC) while balancing performance and risk—along with predictable costs and flexible billing arrangements—and get back to focusing on what matters.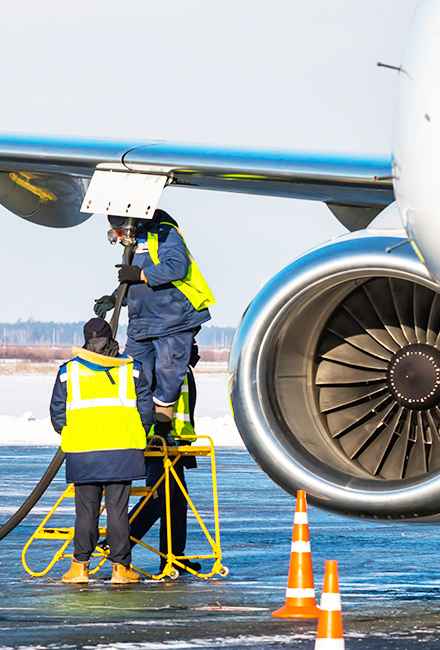 At Dabico, we are proud to offer a range of preventive maintenance services to meet the unique needs of our customers across GSE, AGC, and Bridges.
Our highly trained specialists work closely with our customers to develop customized maintenance plans that are tailored to their specific equipment and operating environments and that overcome the daily challenges of lack of available manpower, finances, and time.
By conducting regular inspections and repairs, we help our customers minimize downtime, avoid costly repairs, extend the lifespan of their equipment, and ensure the safety and reliability of their ground operations.
Whatever your maintenance needs, we have the expertise and solutions to help you achieve success and remain competitive in a constantly evolving industry.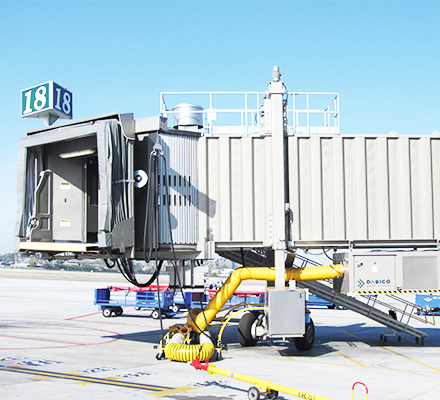 Bridge Modernization solutions
Our Dabico A-BRIDGE team refurbish and bring new life to our customers' existing PBBs or provide them with a fully refurbished PBB from our inventory. Either way, customers can expect to see savings of as much as 40% over a new PBB.
Refurbished passenger boarding bridges (PBBs) can help bring our customers' project in on time and under budget while ensuring the level of quality that will put your mind at ease. By leveraging our expertise, we provide final products that meets our customers' strictest project requirements. By combining an experienced staff of well-trained bridge technicians with our commitment to using only the highest quality replacement parts we provide refurbished products that work and last and that compete functionally and visually with brand new PBBs.
Our years of experience in refurbishment have led to the creation of a series of processes and procedures used to identify and address the most important parts and components of each bridge that we refurbish. The result is a bridge that is not only aesthetically pleasing, reliable, and functional, but one that can be expected to meet or exceed the expected useful life of a new PBB.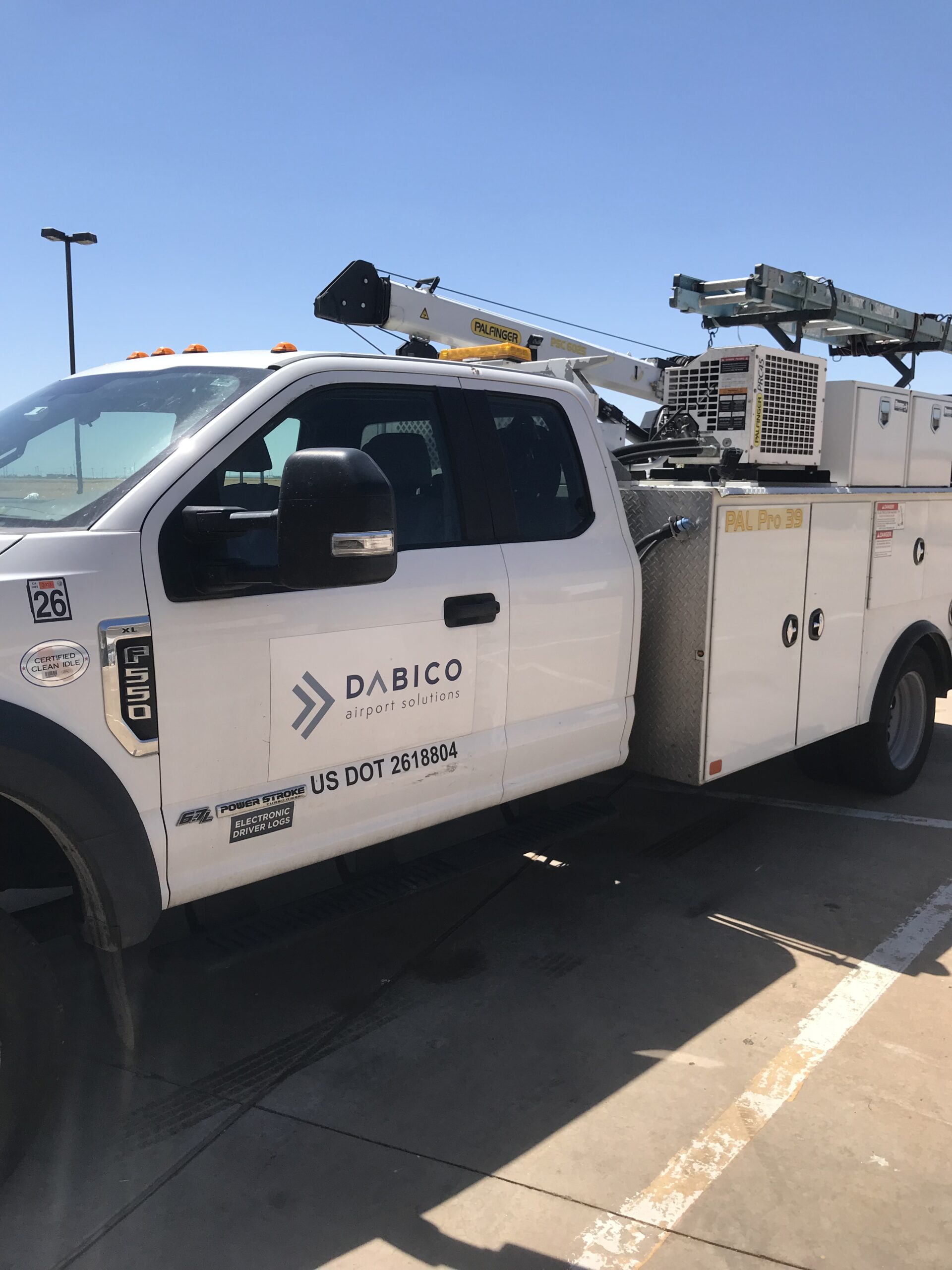 Retrofit and Repair Services
Dabico best-in-class repairs solutions, such as our repairs and retrofit program, are cost-effective, properly scoped to your operational needs and optimized to reduce your downtime. Driven in large part by customer feedback, we have streamlined our GSE and AGC repairs solutions to eliminate steps, costs, and above all, time.
Our global footprint is strategically located for agile responsiveness, tapping into regional compliance and regulatory expertise. We use new and advanced repair technologies to go beyond simply keeping you up and running—driving better performance for your ground operations.
Our team can also help identify when it is most economically upgrading or modifying existing equipment, to improve their efficiency, reliability, safety, or functionality without having to replace them entirely. It involves installing new components, updating or replacing old parts, and integrating newtechnologies with the existing infrastructure.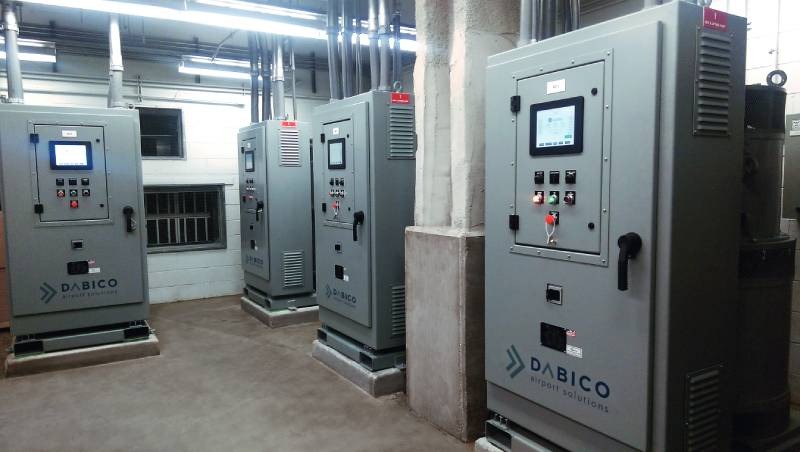 Installation, on-site commissioning, and training
To enable our customers to fully leverage the capabilities of their equipment, minimize downtime, and optimize performance throughout the lifecycle of the system. Our service team with the support of our Engineering centers, offer on-site installation, commissioning, and training services:
Bridge Modernization solutions
Retrofit and Repair Services
Installation, on-site commissioning, and training
Key Benefits that comes with DABICO Products
Dabico service personals are capable and equipped for OEM Technology.
One stop service solution for any brand products.
Our service team will reach you any where in the world and support you online and onsite.
Dabico's full-time dedicated field service technician team for 400hz, HVAC, and fuel pits have over 40 years' experience in commissioning, startup, troubleshooting, onsite repairs, and equipment modifications.
Single point of contact: one company capable to maintain all Apron/stand equipment (PBBS, GSE, AGC,..).
Let's discuss
a solution
for you
Edwin Lisowski
will help you estimate
your project.