DABICO's integrated airport solution – DABiConnect – reduces operational costs and increases efficiency and revenues.
Our integrated airport solution, DABICO DABiConnect, connects all GSE assets including GPU, PCA, Visual Docking Guidance Systems (VDGS), passenger boarding bridges, potable water systems, sewage and blue water systems, in-ground pit systems and other aircraft stand equipment.
DABiConnect is a cloud-based solution with enhanced cybersecurity that integrates with airport operator databases (AODB) and airport billing systems to enable automated billing for airlines. The technology monitors and records all operational parameters and actions of gate equipment for all aircraft. It is an innovative and powerful remote operations management solution that enables users to monitor real-time data and operational status remotely.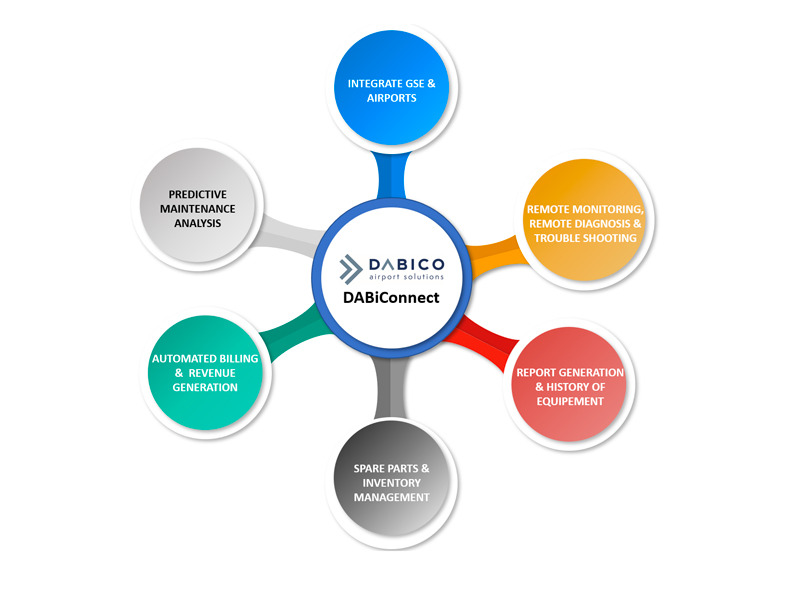 DABiConnect is expandable to accommodate additional aircraft stands or equipment. Fully integrated and automated solutions including automatic billing for airlines, resulting in accurate billing and greater efficiency.
Our Predictive Analytics Solution (PAS) package provides notifications and equipment diagnostics, reducing downtime, improving reliability and reducing operational and maintenance costs.
DABICO has developed DABiConnect based on experience and data collected over four decades from airports worldwide.
Our Wide range of
DabiConnect Products
Can't find what you are looking for?, No Problem
Spares Inventory Management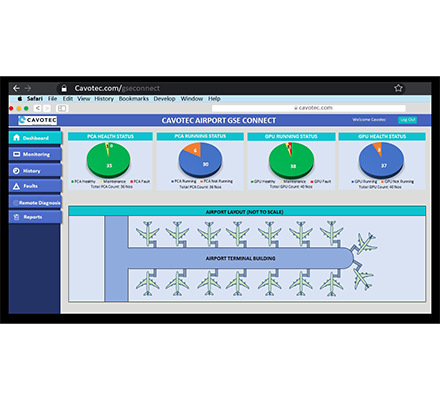 The DABiConnect System helps to Monitor the Health Status of all the Gate Equipment remotely Remote Monitoring the Gate Equipment for its operations and maintenance data requirements such as Usage, Operational and Functional Parameters along with the Equipment identity.
It will also have the live communications of Events and Alarms, which shall be monitored through tablet, mobile app, computer etc.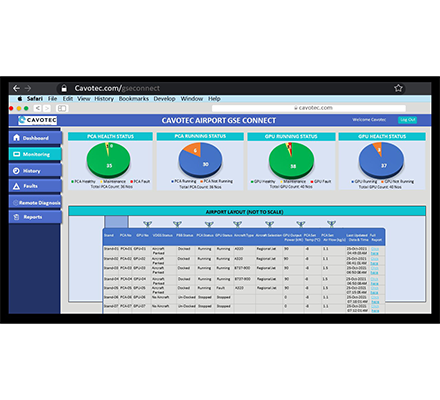 The DABiConnect System provides all necessary data required to undertake preventive maintenance such as maintenance schedule, planned cost, maintenance time and labour requirement, spare parts requirements etc.
The System also provides Ad-hoc Service Management with Fault Service Record.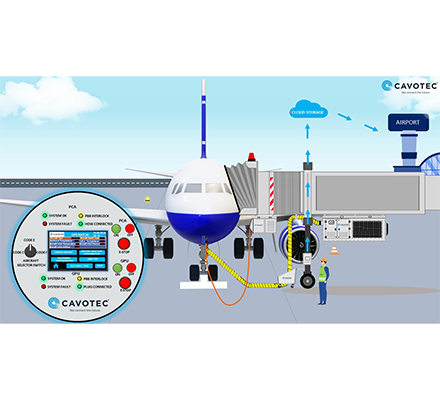 The System also enables to generate the reports and export complete Operational and Maintenance data including the Revenue and Operation Cost data.
The data could be filtered based on Equipment / Calendar period / Time and set to receive scheduled reports to email inbox.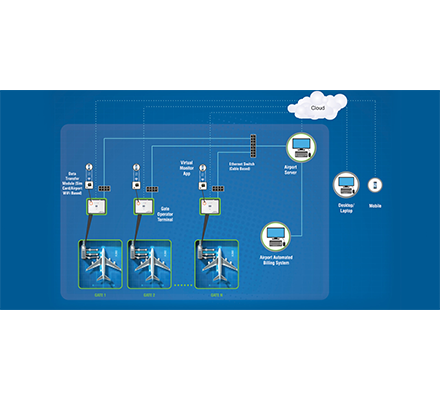 Remote Diagnosis And Alarm Management
The DABiConnect System helps to identify the faults remotely if any occurs based on the received communication and History of each equipment.The system enables to view the faults with the real time location and timestamp.
The system will also provide recommendations/ analysis of cause of failures based on OEM data feed. This will help to reduce the downtime of Equipment and increase the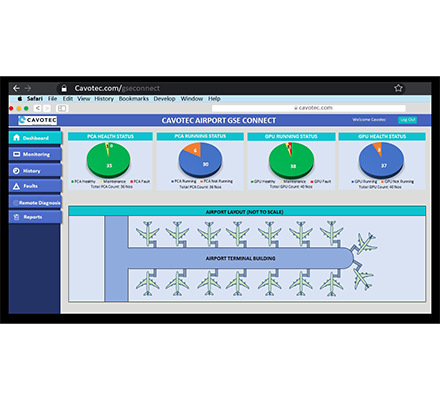 The DABiConnect system has the ability to integrate with Airport Automated Billing System based on the Actual Usage of the Equipment/Services to the respective Airline based on their pre-agreed contract.
Drill down Billing Reports such as Customer-wise, Equipment-wise, Consumption-wise etc., are available in the DABiConnect system.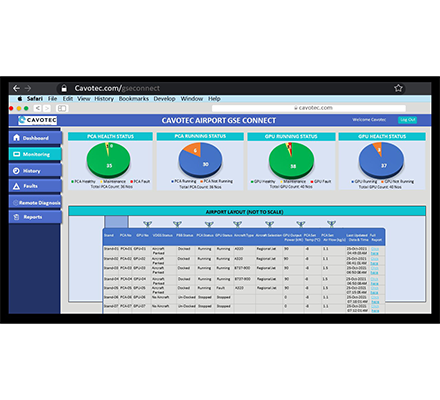 Spares Inventory Management
Spare Parts order management and Tracking of Order status.
Spares Inventory Management
Key Benefits that comes with DABICO Products
Maintenance based on actual equipment use
Improved reliability, reduced downtime
Smartphone and tablet operation
Minimum level of inventory and direct integration with ERP
Continuous monitoring and analysis of equipment performance using real-time and historical data
Predictive maintenance Spare parts and resource management optimization
Improved training of technicians and operators based on historical data and advanced diagnostics systems
Asset management and KPI-based personalized dashboards for different user groups
Integration with third-party equipment and multiple airports under one group
Failure analytics to automatically identify previous events and provide solutions to significantly reduce Mean Time To Repair
DABiConnect for PBB Mounted Solution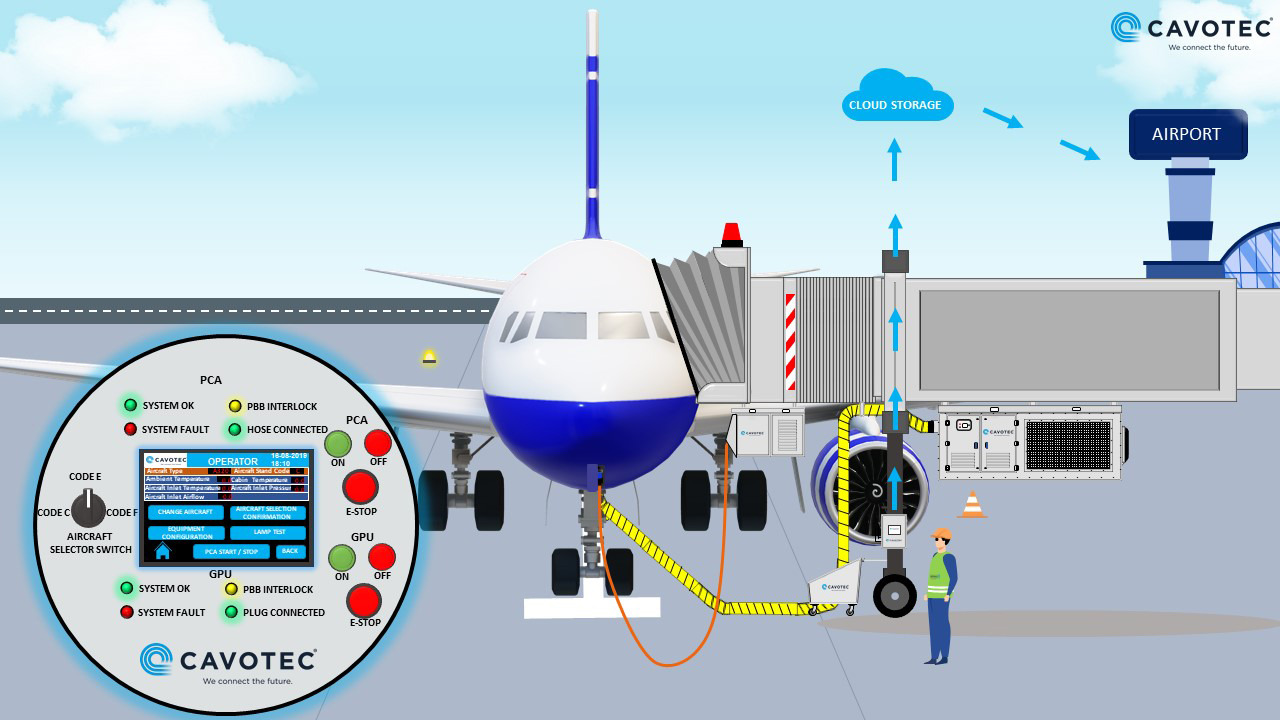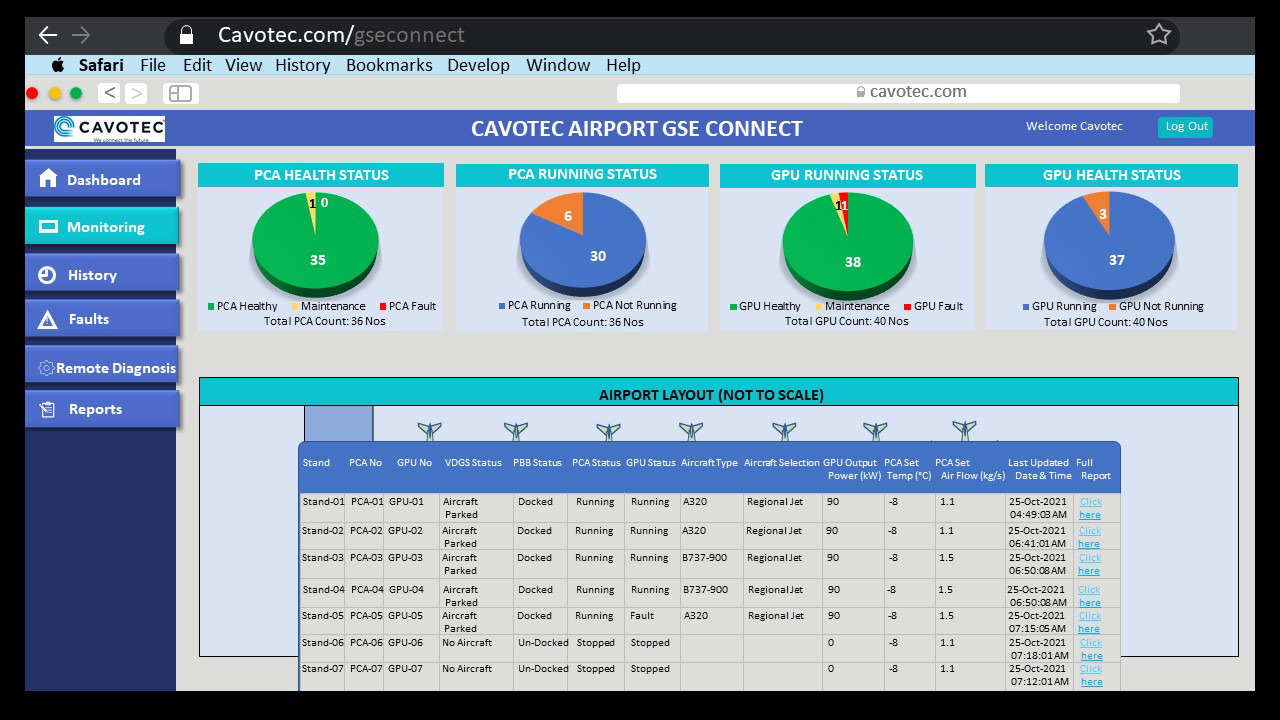 Let's discuss
a solution
for you
Edwin Lisowski
will help you estimate
your project.