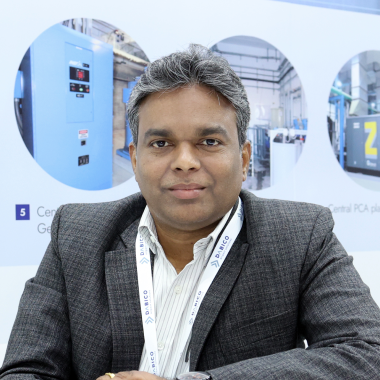 Siva Anand is the Director of Global System Solutions and PCA Product Management for Dabico Airport Solutions. He is responsible for turnkey system solution project and defining the strategy for the PCA Products. Dabico is carve-out of Cavotec Group. Siva joined Cavotec Group in January 2008 and since then has held various positions in Cavotec and has been instrumental for the development of Aviation Business.
Siva has successfully secured and executed multiple turnkey projects in all major Airports from Middle East and India. His achievements resulted in delivering sustainable designs, operational efficient solutions, and quantifiable cost savings to clients. With extensive experience of the global aviation market, Siva has been responsible for the development of state of art Integrated Aircraft Stand System that ensures efficient operation and helps the Airport operator to increase the revenue.
Prior to Dabico, Siva worked for Dubai Airports and Mobile GSE Manufacturing Company in India. He has over two decades of experience in the field of aviation infrastructures and manufacturing of Ground Support Equipment (GSE).
Siva has a bachelor's degree in Electronics and Communication Engineering from University of Madras and an MBA from Sikkim Manipal Institute of Technology.